Trouble Sleeping?
Take this sleep assessment quiz to determine if you should schedule a consultation with one of our board-certified sleep specialists.
Sleep Disorders Center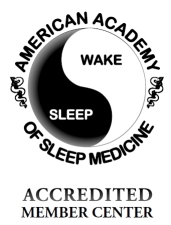 The Sleep Disorders Center at Texas Neurology is located at 6080 N Central Expy, Ste 100, Dallas, TX 75206. Please note that appointments are scheduled by calling the center's coordinator at (214) 443-5154.
Sleep is absolutely essential for normal, healthy function. According to the National Institute of Neurological Disorders and Stroke, about 40 million people in the United States suffer from chronic, long-term sleep disorders, while an additional 20 million people suffer occasional sleep problems. There are more than 80 different sleep disorders that are generally classified into one of three categories:
Lack of Sleep (Insomnia)
Disturbed Breathing during Sleep (Obstructive Sleep Apnea)
Excessive Sleep (Narcolepsy)
In most cases, sleep disorders can be easily managed once they are properly diagnosed. Inadequate sleep can have severe detrimental effects on health. Studies have shown that sleep is essential for normal immune system function and to maintain the ability to function both mentally and physically. In addition, sleep is essential for learning and for normal, healthy cell growth.
The Sleep Disorders Center at Texas Neurology provides comprehensive evaluation and management of adult patients with sleep disorders. Working in tandem with your physician, our trained staff will monitor and record the data needed to make the proper diagnosis and suggest the appropriate treatment plan. In addition to sleep studies, our services include a weekly sleep clinic, that provides formal consultation, follow-up, and management of various sleep disorders.
To simulate the closest conditions to sleeping at home, our rooms are nicely appointed and resemble a comfortable suite at a fine hotel. At the same time, our center is equipped with advanced digital technology in polysomnographic recording where routine and airway pressure titration studies are performed, as well as multiple sleep latency tests.
The Care Team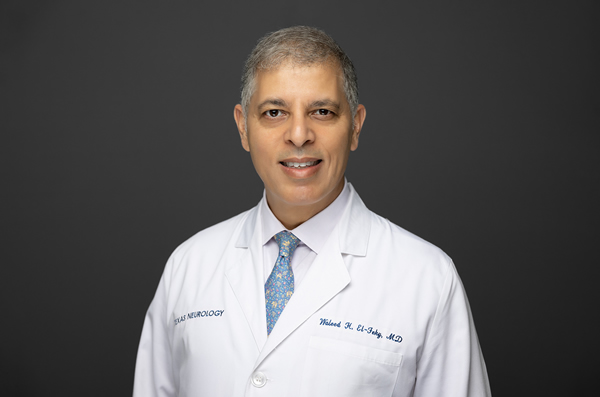 Waleed H. El-Feky, MD, FAAN
Board Certified in Neurology, Clinical Neurophysiology, and Sleep Medicine
Sleep Assessment Quiz
The Epworth Sleepiness Scale is used to determine the level of Daytime sleepiness and as a tool to determine if you're one of the more than 100 million Americans that suffer from some form of a sleeping disorder.
Take this sleep assessment quiz by selecting the chance of dozing options from the dropdowns below to determine your level of risk. Once you have selected your chance of dozing levels for each situation, press the "Analyze" button below to view your results.
Documents & Forms
Recommended Reading
Headache Relief for Women by Dr. Alan Rappaport
Heal Your Headache by Dr. David Buchholtz
The Migraine Brain by Dr. Carolyn Bernstein
Tell Me What to Eat/Headache by Elaine McGee R.D.
Resources
Oops! It doesn't look like there's anything here right now...
The above links are being provided as a convenience and for informational purposes only; they do not constitute an endorsement or an approval by Texas Neurology of any of the products, services or opinions of the corporation or organization or individual. Texas Neurology bears no responsibility for the accuracy, legality or content of the external site or for that of subsequent links. Contact the external site for answers to questions regarding its content.