Raphael Schiffmann, MD, MHSc, FAAN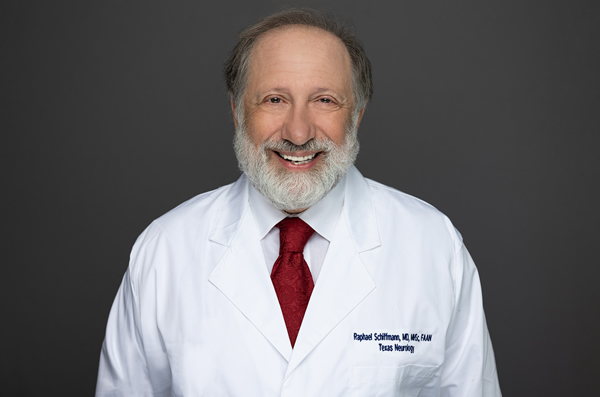 Dr. Schiffmann is a renowned expert on neurometabolic diseases. He earned his medical degree from the University of Liège, Belgium and a degree of Master of Health Sciences in Clinical Research from Duke University. He is Board certified in Neurology with a Special Qualification in Child Neurology, and is a Fellow of the American Academy of Neurology.
Dr. Schiffmann was a lead researcher at the United States National Institutes of Health in Bethesda, Maryland for over 17 years (1991-2007) and then the Director of the Institute of Metabolic Disease at the Baylor Scott & White Research Institute in Dallas, Texas, 2008-2019. Dr. Schiffmann is a Professor in the Department of Internal Medicine, Texas Christian University and a Clinical Professor, Texas A&M University Medical School College of Medicine. He is also a Senior Vice President for Clinical Research at 4D Molecular Therapeutics.
Dr. Schiffmann has been performing pre-clinical and clinical research on lysosomal storage diseases since 1991 with a special focus on the natural history, pathogenesis and therapy of Fabry disease, Gaucher disease and the leukodystrophies. One of his particular interests and areas of expertise is to address patients with undiagnosed neurological diseases. Dr. Schiffmann has published 276 peer-reviewed research articles and over 15 book chapters.